How does the collection of vendors work?
Our vendors have been carefully chosen to be represented here for their unique talents and drive. They are passionate about creating, designing, and painting, as well as producing handmade eco-friendly products that bring joy and create lasting memories.
At the storefront, we receive new shipments of products that are then listed on the website and/or are placed on our store shelves for all to see!
If you absolutely love our services and would love to get a custom piece, click the link of your preferred vendor below to contact them there!
Learn About Our Environmental Promise
Would your handmade & eco-friendly goods fit in at our shop? Contact me & find out!
Alex Lyons | Rae of Sunshine Collective
Hey everyone! I'm Alex Lyons, the owner, maker, and creator behind Rae of Sunshine, the project I launched in 2020. In addition to being a full-time business owner, I am also a wife and mother of two, Berkley Rae and Sage Renee. My small family also includes our gorgeous Great Dane, Ivy. I started Rae of Sunshine to provide an outlet for my creativity and entrepreneurship while pushing to provide my community with high-quality, non-toxic fragrance products. Since its launch, the shop has expanded to offer a variety of handmade eco-friendly bath & body, home, and beauty goods! My ultimate goal is to inspire people to come together through their community, wherever they are, to promote love and peace to all. With the support of my beloved customers and community, I look forward to seeing what 2023 has in store for Rae of Sunshine Collective! 
Candy Artworks | Candice Mcenturff
Candice has an impressive eye for art that can catch anyone's gaze. She is endlessly inspired and loves creating art through various faucets such as canvas paintings, home decor, wearables, and functional art. Her creativity flows from "life's beauty in general," so after searching for a hobby to spice up her life, a simple painting class launched her all-consuming passion for art– which drove her to where she is now. Her knack for painting allowed her to experiment with her skills, leading her to participate in art shows, sell her work at markets, and teach painting classes for beginners. Being a full-time artist since 2019 has changed her life, and this opportunity will always be considered a gift from God. Aiming to spread love, joy, and healing, her art sits in many hearts and homes doing just that. 
I need new artwork!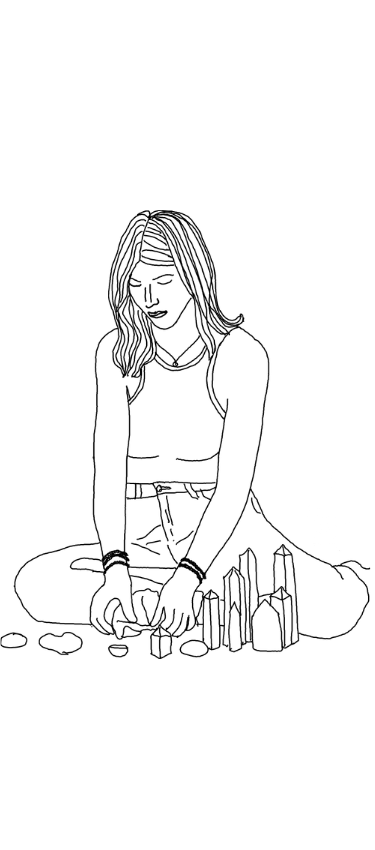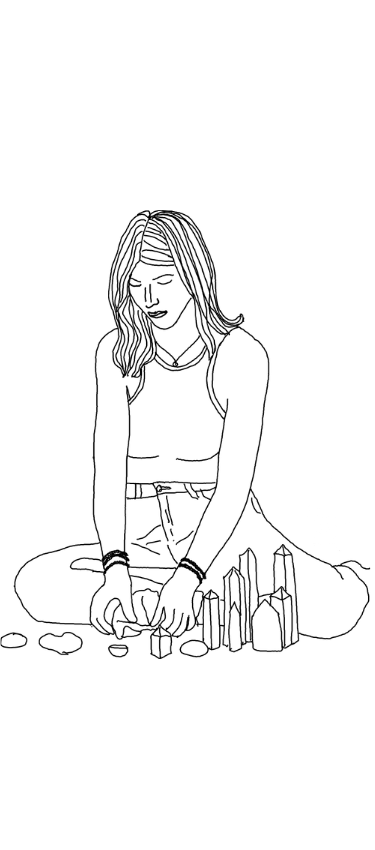 Celestial Jewelry Co. | Ashlyn Harvey
Ashlyn's visions of a company that helps people dig deep inside to conjure up intentions, healing properties, and reminders of self-worth are coming to pass. Celestial Jewelry Co, Ashlyn's passion project, has led her down many roads to success. The event that started this spark of inspiration for healing and change arrived after she had her son JUNI. She did not set many expectations, as she is a purely "go with the flow" type of person, and wow, did that pay off! Every item you see is handmade with sprinkles of light, love, peace, healing, happiness, abundance, and protection– all virtues manifested in Ashlyn's journal when writing about her business. The intentions she set for her shop have blossomed into something she could never have imagined. She is beyond grateful for this experience and hopes to pass on the same light and love she received when pioneering this business!
I've been needing new jewelry...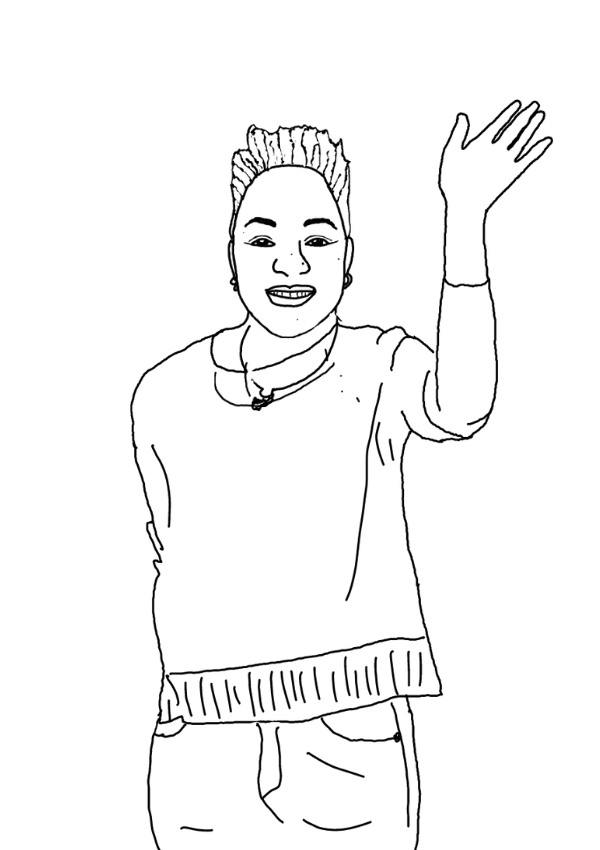 HiRuna Soaps | Marci Allen
Marci's inspiration for her shop lies in the crystal blue Caribbean, her island home of St. Vincent and the Grenadines! She now lives in Little Elm, TX, with her husband, daughter, and dog, as the owner and operator of HiRuna Designs, LLC. Through her shop, she formulates and offers a vast array of soaps, bath bombs, sugar scrubs, buttercreams, and more– all designed to give you a little taste of island life. She is dedicated to offering high-quality ingredients that transport you to a few minutes of vacation, no matter where you are! She is a graphic designer by trade and enjoys creating art through new product formulations, painting, drawing, refinishing furniture, and computer graphics. Her love for artsy fartsy things and bright funky clothes guide and inspire her creative juices, which helps her to provide the world with her fantastic creations!
I want all natural bath & body products!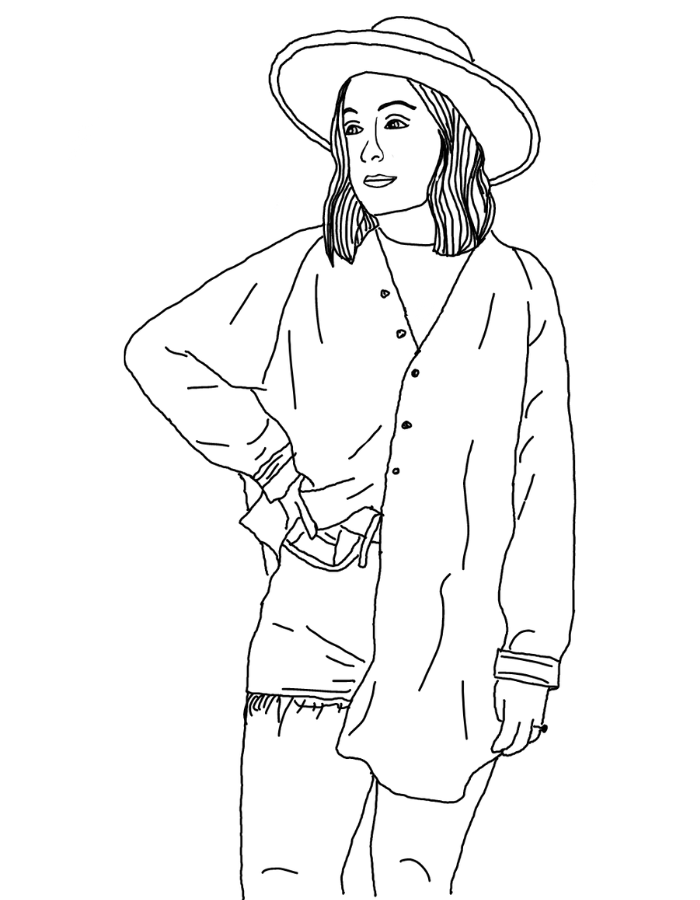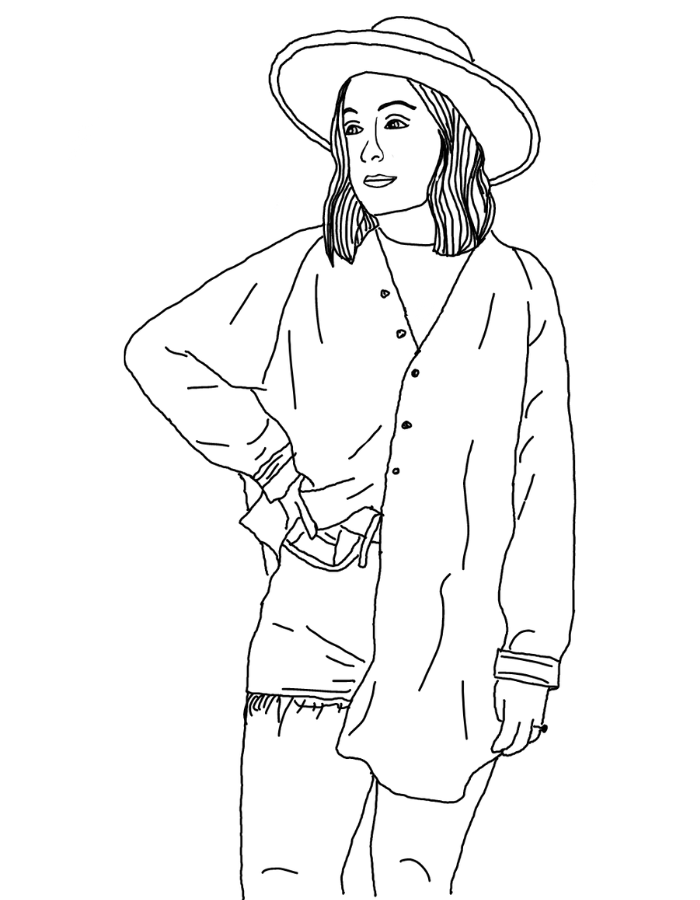 Letterhouse Co. | Ginny Thornton
Like many other creatives, Ginny cultivated her love for designing and writing early on. During college, she started diving into and exploring her lettering skills, which led her to create greeting cards! After graduating college, she was immersed in the culture of creativity through a wedding company, and she started to feel some sparks rising within her. This new-found imagination marinated deep within until it could finally burst out, right on time when she was looking for a small income outlet from her second-grade teaching job. She found love and looked to solidify it through marriage, which is when she could do the calligraphy for her wedding! This opportunity gave her the confidence to push herself and reach out for more. She is now a teacher, wife, and mama doing what makes her the very happiest, besides watching The Office and a good 'ol breve latte. She hopes to transform her little piece of the internet with love, joy, and friendship through her masterful lettering skills!
I want something personalized!
Shannon Ferguson Art | Shannon Ferguson
Shannon has creativity flowing through her veins, as she has "always loved fiber arts and printmaking." She is originally from Fairview, TX, but graduated with a BFA in Studio Arts in 2020 from Syracuse University. She has shown her fantastic work in shows and markets all over the state and has even been an artist in residence in Navasota, TX! After graduating college during the beginning stages of Covid-19, she started making prints and banners from the comfort and safety of her own home. Her career has since transformed tremendously, with a full-time job in art and creation. Her continued tradition of making prints and banners from home  has led her to teach art classes at Pipe and Palette Art Studio in Plano, TX! Her online shop showcases customizable banners of all shapes and sizes. Her passion for her business grows daily, along with her vision for creativity! 
I need a new print!
Posh Little Dreams | Stephanie Key
Growing up with dreams of owning a boutique, Stephanie fulfilled these hopes with her passion project Posh Little Dreams– a boutique catering to modern, trendy, and minimalistic baby and toddler clothing and accessories. Stephanie is from Durant, OK, and recently married the love of her life - a union that is full of joy and love. Stephanie's two pups, Delilah and Layla, always keep her on her toes and laughing when she is not at the shop. Stephanie launched Posh Little Dreams in April 2021 and has since poured her heart and soul into the boutique, which has captured the hearts of people all over! Each piece of clothing and accessory is chosen with care and love for all little ones. Follow along Stephanie's journey with Posh Little Dreams on social media @poshlittledreams!
I want to shop her collection!
Ixchel Designs | Michelle Toledo
Michelle (she/her) is the creative force behind Ixchel (ē-shell) Designs. She creates beautiful earthy earrings and accessories in her Texas apartment. It's no secret that she has a passion for art and has found her niche in making earrings! Her products and designs are overflowing with creative juices that seem to go on forever. Her art is often inspired by everyday life and her Mexican heritage, as well as nature, plants, anime, and all things spooky, dreamy, and cute. Each piece is crafted with lots of love and intentions that pour into the lives of buyers! Her work is challenging and experimental, and she plans to use different mediums in the future. Michelle hopes to inspire and empower anyone who interacts with her shop or styles her pieces!
I want earthy jewelry!
Resting Plant Face | Maylin Luke
Maylin Luke started Resting Plant Face in order to combine her creative passions, her newfound love for plants, and the free time she had during quarantine. She harnessed the power and creativity of being in lockdown, which led her business to where it is now! Resting Plant Face offers one-of-a-kind planters and home goods that are all hand-poured and hand-painted in Dallas, TX. Crafted by her love for plants, eco-friendly goods, and authenticity, Maylin creates her stunning planters to spread her imagination to people all over. Every product is made with love and care; the goal is to bring a beautiful and unique touch to your home. Maylin is constantly creating and looking for new ideas, so be sure to check out the store for the most up-to-date pieces. If you're looking for plant inspiration, tips, and tricks, follow their Instagram page @restingplantface. 
Uhh, yes, I want new planters!
Madden & Co. | Grace Dille
Grace has always held her art skills near to her heart. After growing up in Chicago, she planted her roots in Dallas, TX, where she worked as a former creative director and eventually jumped to become Madden and Co's CEO! When she was younger, she used to sell her art at an "art stand" instead of squeezing the lemons like some other kids. She knew her worth! Over the years, she transformed simple sketches into cards and sold them to friends and family. Her business began to grow, which means her products did too. She now offers a full range of eco-friendly paper goods and gifts that include, but are not limited to, stickers, art prints, and paintings. She kept her "artist" dream in the dream drawer and pulled it out at just the right time, creating this passion project that leaves her happy and fulfilled!
I'd love to get something personalized!
Hilo Sisters Macrame | Emily Renfro
Emily's love for working with her hands and learning new skills runs deep. While sharing her full-time working days with her two young sons, she needed an outlet. She was introduced to macrame by her dad when she was younger, so it was "fairly easy to jump into" as a faucet for creativity and a source of income! This spark of passion came at the perfect time, as now she gets to spend her free time outdoors with her husband of a decade and her two sons! They enjoy hiking, camping, and sports together. She has been doing macrame for almost half a decade now and could not imagine her life without it. Although she was born and raised in Texas, she and her family now live and thrive in Oklahoma City, where she has found her niche and hopes to offer macrame workshops very soon. She loves working with clients on custom pieces that bring joy and life into people's homes and dwelling places! 
I would love her to do a custom piece...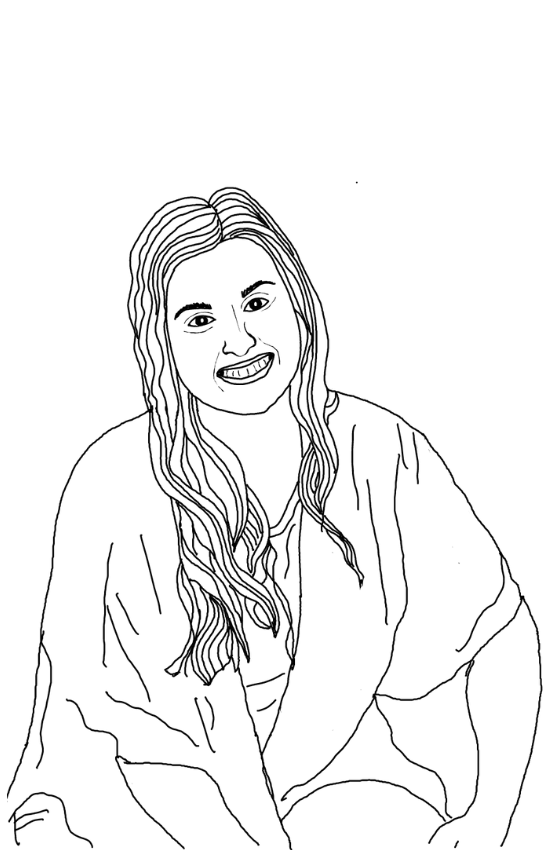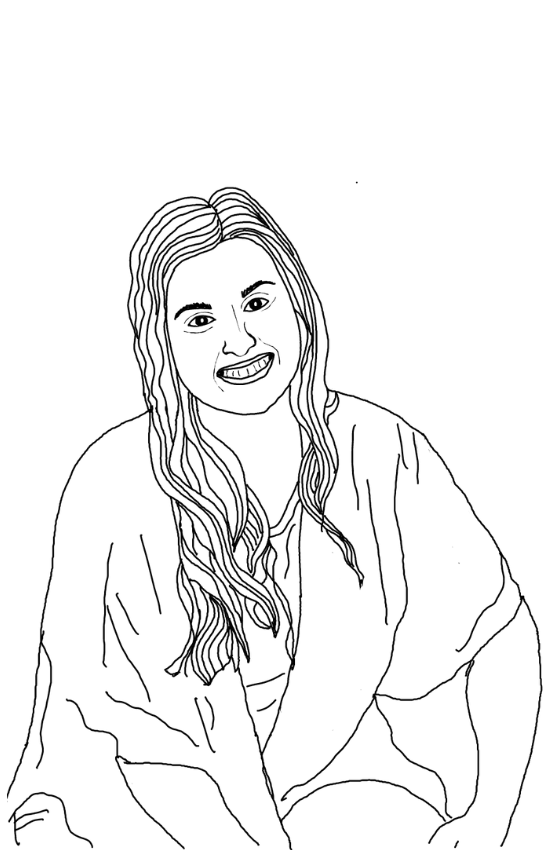 Life Essentials Skincare | Sarah Shah
Sarah's hobby of creating non-toxic house products has birthed her current business set-up and inspiration. She is the owner and founder of Life Essentials Skincare, a brand that welcomes all and is so glad you are here! After her teenage daughter began to suffer from acne, Sarah focused solely on skincare to provide her with the necessary clean products her skin begged for. After seeing phenomenal results from her concoctions, she continued to experiment. She went on to create natural products to help with anti-aging for herself and currently offers the cleanest products to many! Sarah loves creating product formulas, sourcing beautiful containers, and meeting new people at in-person events. She has high hopes for the future of her business and hopes you have high satisfaction with her products!
I need a new skincare routine!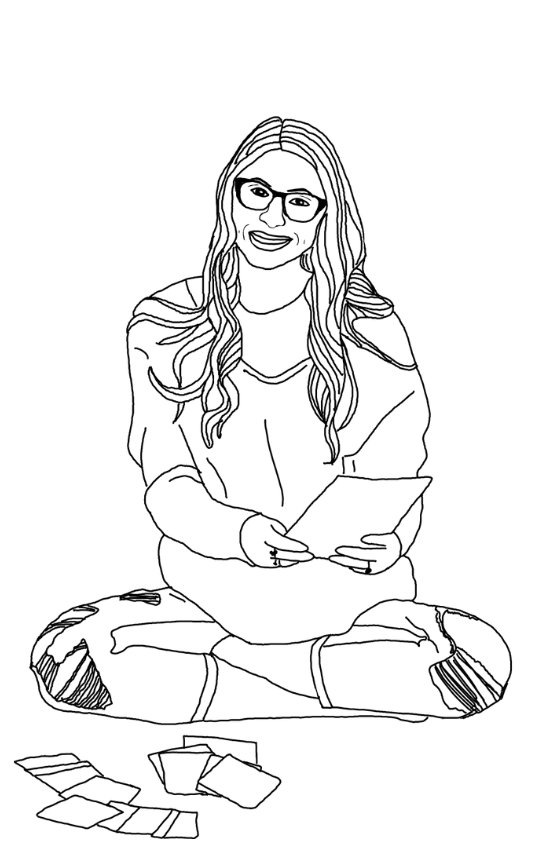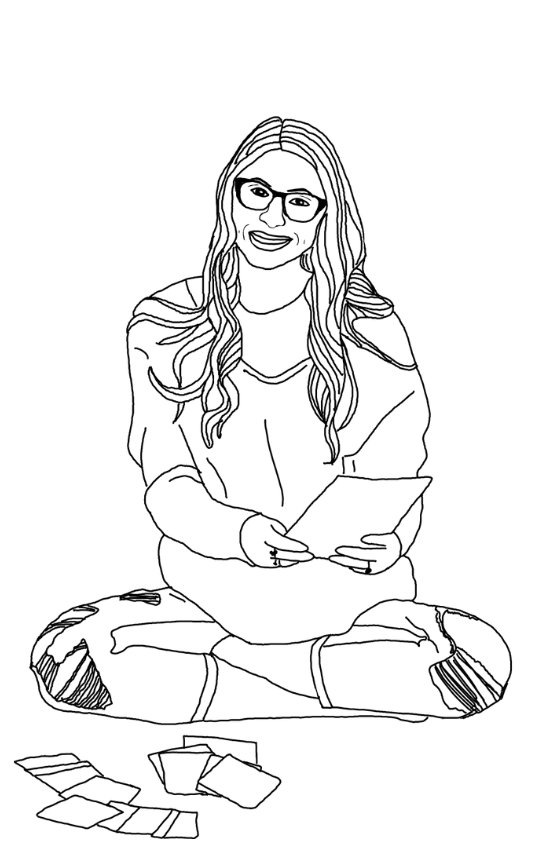 Love Within Us | Megan Moore
After experiencing the struggles of early motherhood with two children under two, Megan felt lost and overwhelmed. Through self-affirmation and journaling, she rediscovered her true self and remembered and stuck to her worth and capabilities. To help others gain the same love and empowerment, Megan created a beautiful affirmation deck with hand-painted cards and carefully selected affirmations to encourage quiet, and intentional breaths. She believes that when you refocus on yourself and create quiet moments, you gain a deeper understanding of yourself and all you can accomplish.  Her mission is to spread love and light through self-affirmation, and she has done extremely well at reaching it so far! If you have grown from Megan's affirmation deck, she is truly grateful and sends lots of love your way. 
I really need some good affirmation care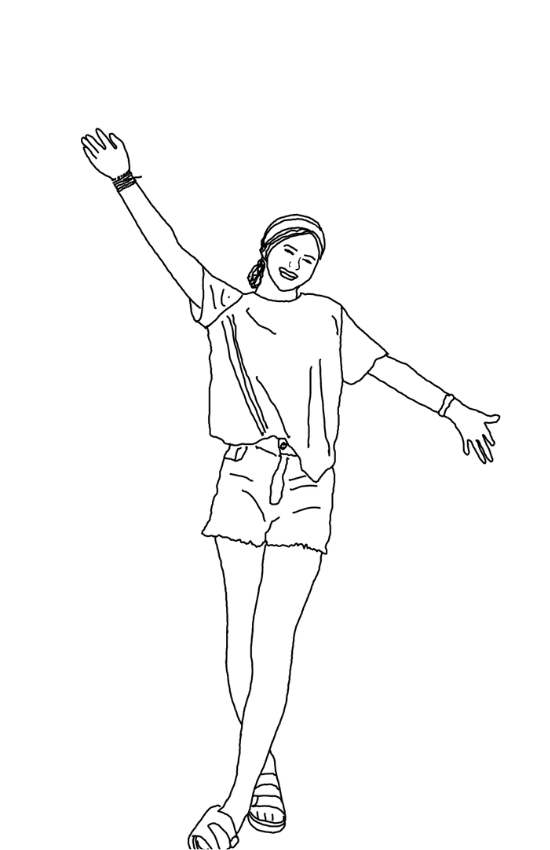 LivLousCo | Alivia Stephens
Alivia kickstarted LiviLousCo during the latter days of her senior year, selling hundreds of hand-lettered graduation and mothers day cards. She realized she could turn this into a career if she worked hard enough, and that's exactly what she has been doing! She loves attending markets and creating new designs and business plans. Her business has extended to include hoodies, keychains, notepads, and stickers. She is a dog mom to a mini Aussie named Oaklee, whom she thinks of as her child. Summer months, family and friends, and all things bright and beautiful inspire her to keep going. Running her business has been one of her biggest accomplishments so far, which is huge since she is only 18! Her dreams of owning a storefront one day are not far off. Alivia delights in sharing her passion-filled work with the world, sharing the light one product at a time!
I'd love to take a look at her shop!